Carl Dickson
Founder of PropLIBRARY and CapturePlanning.com

Business and proposal development specialist

Public speaker, trainer, and coach

Prolific author


Carl is the head of a web-based empire that has helps millions of people win more business. Okay, "empire" might be stretching it. But in a fairly small niche, it's a pretty big fish.

CapturePlanning.com publishes information that helps people improve their business development and proposal efforts. It's a huge site, with tons of content and a large audience. The articles and books that Carl has published through CapturePlanning.com have been read by upwards of 6 million people. The newsletter that he publishes goes out to 65,000 every week.

PropLIBRARY is the high-end professional tool developed by CapturePlanning.com to help people win business by delivering immediate inspiration, expert guidance, and productivity. Carl is the driving force behind the design and content development for PropLIBRARY.


How I got there...

In 1989, while I was still in college majoring in "Information Systems Management," I got a job doing desktop publishing because I thought it would be cool.

It was a government contractor that was in the SBA 8(a) program. I didn't even know what an "8(a)" was. Since I was doing publishing in the marketing department of a government contractor, I ended up working on proposals. I got to work with every part and all levels of the company. I gained valuable experience by simply filling voids and doing things that were normally done by much more senior staff.

From there I went on at other companies to manage a production department, manage proposals for a small firm, and then manage them for a mid-sized firm. Somewhere along the way I discovered that I can write.

In the early days of the web, even before there was a Netscape and well before Microsoft even had a browser, I started playing around with HTML. I started a web site called GovSolutions.com, which was one of the first web sites offering information for government contractors.

GovSolutions.com gave me some great exposure that led to me joining a proposal consulting firm called Optym Professional Services as the Vice President of Electronic Commerce. Optym struggled, most of the time just barely managing to pay the bills. When our lease came up for renewal, it disbanded. But I learned a lot at a young age about what going into running a business.

During this time, I also became active in the Association of Proposal Management Professionals (APMP). I was elected President of the National Capital Area chapter for two terms. And I developed a web-based application for proposal development called TeamSuite. TeamSuite enabled geographically dispersed proposal groups to collaborate remotely, and had document management features such as check in/check out, version control, and access controls.

While I was doing some business development consulting for a subsidiary of Big-5 accounting firm Ernst & Young, I started CapturePlanning.com. I hoped that it could supplement my income as a consultant and flatten out some of the peaks and valleys that go along with it. It grew every year until it became my full-time gig.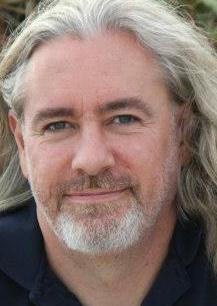 Find Carl on:






I publish at:
CapturePlanning.com
PropLIBRARY

I moderate at:
CapturePlanning.com Group on LinkedIn